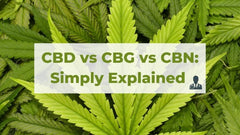 Which Cannabinoid is Right For Beginners to Try: CBD, CBN, or CBG?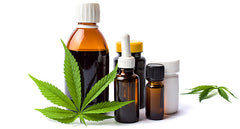 Hemp extract and hemp oil are derived from the hemp plant, which is characterized by having less than 0.3% of Tetrahydrocannabinol (THC). The hemp extract can be taken from the seeds, stalk and in our case the flowers of the hemp plant. On the other hand, the hemp oil, also known as hemp seed oil, comes from pressing the seeds of the hemp plant and does not contain cannabinoids (CBD is a cannabinoid).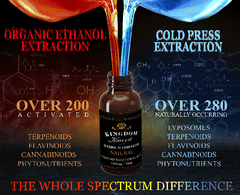 Kingdom Harvest rises above the fray and focuses on the utilization of the aggregate of compounds inherently in the plant…or the "Whole Spectrum". We've developed unique patent-pending formulas and processes in the development of what we feel are healthier and more beneficial extracts.